HOME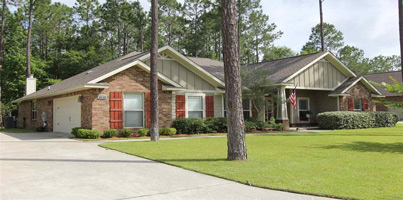 HOME INSPECTION SPECIALISTS
Sims Inspections
performs
Residential Home
inspections,
4 Point Insurance
inspections,
Wind Mitigation
inspections, and
Commercial
inspections.
We have the experience of completing over 7,000 inspections and hold the credentials of "Certified with Full Membership Status" in the prestigious American Society of Home Inspectors (ASHI).
We take great pride in our total professional approach to each inspection request, and devote our full attention, loyalty and commitment to our client's concerns.
All clients of Sims Inspections, whether buying or selling, are encouraged if possible to attend the inspection. In doing so, questions can be asked, and a better understanding of the condition of the property and it's systems, as well as the inspection process, can be gained.
All inspection reports are posted on this website, and are password protected.
Website posting of the reports affords our clients, not only the convenience of access from any location, but also options such as printing or sending via email to anyone of their choosing.
Our reports are very comprehensive, with digital pictures for illustrations.
To view a Sample Report click on the "View Inspection Report" button at the top of this page.
To review our inspection fees click on the "Inspection Costs" button at the top of this page.
We accept cash, checks, and we offer convenient online payment options including credit card or PayPal.
When purchasing a home, whether new or previously owned, to be your primary residence or an investment property, and whether a single family home or a multi-family unit such as a condominium, townhouse, etc., the investment is sure to be substantial indeed. The transaction can have a major impact on you, not only financially, but psychologically as well, with the added stress and uncertainty that can come with such a multi-layered, confusing, and potentially risky process.
At Sims Inspections our number one priority is to help your real estate transaction, whether buying or selling, be as worry free as possible, by reducing your risk significantly and making it a more enjoyable experience.
We do this by providing you with an accurate unbiased inspection with a report of the condition of the property. We work for our contracted clients only and are not influenced by any other person that may have an interest in the transaction.
With the information we provide in the report, your decisions and negotiations can be made not only with more confidence, but with a greater peace of mind as well.
Please see the "Limitation of Liability" page for additional information.